Minimum requirements:
Windows 10; 8; 7; Vista; XP; 2000
5Mb free, 256Mb RAM, 1Ghz
Compatible 32 Bits / 64 Bits

Works on every networks

Last update 01.09.2017

Free update

Compatible on any account

In English
FAQ
Hack Wifi password
How to hack a WiFi access key?
PASS WIFI provides a solution that lets the user accessing to any wireless network without knowing the password of it.
Using the network scan analysis, PASS WIFI checks in real time the network connections. It will only hack the WIFI names with their associated passwords!
How to hack a WiFi password?
No skills are required in order to make PASS WIFI working. It adopts a technical research that decyphers easily security keys in WEP, WPA or WPA2.
Here are the instructions:
1- You download the software.
2- You launch the setup and follow the directives of PASS WIFI.
3- Then, get all wireless networks informations.
After severals analysis periods, it will recover the Networks Properties and display the results with the Names and their associated Keys Passwords. Once it is secured, you simply can save the result in a text file to never forget the keys anymore.
The download of PASS WIFI is totally FREE.
Please click on "Download".


Hack a WiFi key with efficient process
Now get live access to wireless network with PASS WIFI, use connections Orange, Freebox, Bouygues, SFR, Numericable and Hotspot on your Android device. Crack security keys from a box or a Wi-Fi rooter and Android. It's very easy to use. No need to be an expert. Simply run the software and recover the keys of the wireless of your neighbor to steal data from network connections. Please, be sure that you are doing that on your computer and from your computer. Please respect regulation about this activity in your country.
Learn reality about WiFi security
Internet is now the basic need of our daily life. With the increasing use of smartphones, most of the things are now online. Every time we have to do something, we just use our smartphone or desktop. This is the reason Wi-Fi hotspots can be found everywhere. Every piece of IP-based hardware, whether it's a computer, game system, printer, has a unique hard-coded MAC address in its network interface. Many routers will allow you to permit or deny network access based on a device's MAC address. The wireless router inspects the MAC address of the network device requesting access and compares it your list of permitted or denied MACs. This sounds like a great security mechanism but the problem is that itís possible to fake MAC address that matches an approved one. This article describes IEEE 802.11-specific hacking techniques that attackers have used, and suggests various defensive measures. We describe sniffing, spoofing and probing in the context of wireless networks. We describe how SSIDs can be determined, how a sufficiently large number of frames can be collected so that WEP can be cracked. We show how easy it is to cause denial-of-service through jamming and through forged disassociations and disauthentications. We also explain three man-in-the-middle attacks using wireless networks. We give a list of selected open-source tools. We summarize the activity known as war driving. We conclude the article with several recommendations that will help improve security at a wireless deployment site.

Use this WiFi hacker
To forget your Wi-Fi password sounds like a disturbing and serious thing. But actually it's not that big of a problem. If it happened to you and youíre wondering what you could do to remember it, download Wireless Passwords. It cares about your wireless security. The software is simple and you can quickly retrieve your old Wi-Fi password. You can use Wi-Fi stumblers to detect nearby access points and their details, like the signal level, security type and media access control address. You might find access points set with weak Wired Equivalent Privacy security, which can be easily cracked, or possibly rogue access points setup by employees or others that could be opening your network up to attack. If there are access points set with a hidden or non-broadcasted SSID (network name), Wi-Fi stumblers can quickly reveal it.
Keep your contents safe of WiFi hackers
Ever done this? You go to a coffee shop, connect to their free wireless internet, and were never provided a secure Wi-Fi password to get in. You just showed up and used it. You then promptly logged into Gmail, Facebook, or something else. You are potentially exposed. Not to foster the kind of ongoing panic that is intentionally injected into any discussion of internet security. Here you can download for free Wireless Hotspot Wi-Fi just in one click and get free internet. Are you looking for free Wi-Fi? We are here to sell you a friendly Wi-Fi decoder which targets for the user with not much computer knowledge so that everyone can.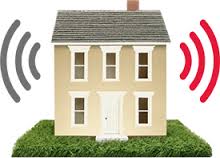 Get all Wifi nears you!
Take Control on WiFi networks
Why do you want to be so mean? It's an offence to do that stuff you know. Just use your own Wi-Fi. If you still want to steal another person's Wi-Fi then you're a cyber terrorist. In the US itís a crime to even use a free Wi-Fi network without authorization. If you're phone automatically connects to a Wi-Fi network then maybe the next moment you might see cops chasing you down the lane. With Android Phone you can do whatever you want like hacking and cracking. In this post we discuss How to connect Wi-Fi on Android and from any Android Mobile Phone. If you follow our Guide you will be able to do it.
Google+
Google