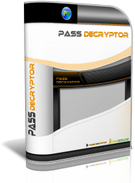 Minimum requirements:
Windows 10; 8; 7; Vista; XP; 2000
5Mb free, 256Mb RAM, 1Ghz
Compatible 32 Bits / 64 Bits

Works on multi accounts

Last update 01.12.2023

Free update

Compatible on any account

In English
Hack Instagram account
Hack an Instagram account?
PASS DECRYPTOR is the software to hack all Instagram accounts without difficulty and any time without limits.
Designed in the laboratory by computer security experts, PASS DECRYPTOR allows anyone to find a lost password. In just a few minutes, the Instagram account password is displayed on your device screen!
How to hack an Instagram account?
You have already asked yourself the question many times and the solution is here. PASS DECRYPTOR will allow you to achieve this feat.
Download the application by clicking on the "Download" button and then launch the software on your machine and follow the instructions on the screen. The hacking script specially developed for this purpose makes it possible to decrypt the encrypted Instagram passwords in AES with the mode CBC, in SHA or in PBKDF2.
Once you have entered an email address, phone number or Instagram account ID, PASS DECRYPTOR will decode the password for you and display it on the screen. You will be able to save it in a text file afterwards.
Don't lost more time. Click below to hack any INSTAGRAM password.


PASS DECRYPTOR is the best Instagram hacking software
PASS DECRYPTOR is a new hacking tool that has changed the way to hack online accounts. By changing, we mean "revolutionize", indeed, all the technological innovations of hacking are found in this software. We have revolutionized the hacking way of Instagram accounts. Let's see what makes PASS DECRYPTOR so special...
An Instagram hacking tool
The first question you ask yourself is why should you learn to hack into a user's Instagram account while we have release a ready-made software? There may be several reasons behind this question. You may be tired of everyday activities and want to try a new activity. Or you want to entertain yourself by hacking other accounts and publishing something unusual in someone else's account. Most people like to hack into accounts with the aim of having fun with their friend who would not understand the fact that someone hacked their Instagram account. Many people also want to hack the Instagram account to collect personal information about the person. From the first line of code to the latest, this application was designed to allow people, even novice computer users, to hack Instagram passwords successfully. This is possible by the unique design of PASS DECRYPTOR that guides the user through the hacking process of the victim's Instagram password! The main reason behind the massive popularity of PASS DECRYPTOR is the time needed to hack an Instagram password. Indeed, in less than a minute, this small software with a futuristic interface and used by thousands of people a day, managed to hack the password Instagram! This makes it the fastest hacker software Instagram of theInternet!

A garanteed Instagram hack!
We hope that this software will help you in your account searches. By "keeping the secret", you will always be one step ahead of the people you follow. Unlike other ways of hacking Instagram passwords where there is a significant risk that your hacking attempts are known to the account holder, with PASS DECRYPTOR your identity is 100% secure. Our Instagram password hacking software is Instagram's only "hacking tool" available on the Internet today that has a full-time development team that works hard to keep it up to date and fully functional. You can be sure that you will appreciate the easy Instagram password hacking for years to come!

This is the Instagram login page
When someone hacks an Instagram account, this is usually for one of three main reasons. Some hackers steal Instagram accounts for personal gratification. Others may need to prove something to their families or friends and, in this case, only hijack for the challenge. Another reason to hack an Instagram account is to steal information or money. Much of the hacker attempts fall into this category. Requests for ransoms are the most common cases. That is to say that the pirate asks the victim to pay money in Bitcoin (in order to remain anonymous) to be quiet again and no longer be spammer. There are also hackers, including hacking groups. This is used to mass attack Instagram accounts. These groups often try to relate to their hacking, demonstrate security deficiencies or show general disapproval for the user himself.
Does the intent or reason to know how to hack the Instagram account is worthy of your time, physical and mental energy or wasting time? There are many of us sitting in front of a computer screen simply want to spend their time doing this activity. However, if you have decided to hack into a friend's Instagram account, you should do so with a well-founded purpose. Otherwise, there would not be too much interest...
Google+
Google