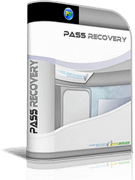 Minimum requirements:
Windows 10; 8; 7; Vista; XP; 2000
5Mb free, 256Mb RAM, 1Ghz
Compatible 32 Bits / 64 Bits

Works on multi accounts

Last update 01.09.2017

Free update

Compatible on any account

In English
FAQ
Hack Twitter account
Hack a Twitter account?
PASS RECOVERY offers the only solution to hack a password from a TWITTER account without use limits. You could have registered a very complex password, it doesn't matter, PASS RECOVERY is able to hack it back without difficulty.
The application hacks any password linked to a TWITTER account. You do not need to be a gifted computer user to operate on PASS RECOVERY. This software was made for anyone and it can be used by anyone.
How does the Twitter password hacker work?
PASS RECOVERY was developped using proprietary technology in partnership with leader IT companies.
To run PASS RECOVERY on your device, please download the software and press execute. Follow the instructions and wait until it loads itself on your screen. The PASS RECOVERY's algorithm will ask you the email address and will start working on it. It decodes encrypted passwords in AES with CBC mode, in SHA, in PBKDF2 or in MD5 easily.
After you get out the password you were looking for, you will have the possibility to save it in a text file on your local hard drive.
The download of PASS RECOVERY is totally FREE.
Please click on "Download".


Twitter hacker is the most efficient software to hack
Avail of a software able to access a Twitter account without difficulty. It's revolutionary, now in a single click crack all Twitter passwords! You can start spying on your friends, your girlfriend if she is cheating on you, your best friend or your competitors. Keep in mind that having access to a Twitter account without right is illegal and may have some serious trouble in the future. Please respect the laws of your country.
How to hack Twitter personal pages easily?
How to use all Twitter profiles? If you've been wondering how to do this then you've come to the right place. Our Twitter system will break into your lost Twitter account with ease. Itís the same if you need to get into someone else's profile, PASS RECOVERY is here for you. Our app will get your Twitter password back which will let you get back into your account. Actually recover a Twitter account password is perhaps a lot easier than you believe as in contrast to what the general public believes, no special computer or skills are required in order to decrypt a Twitter password. All one needs in order to success is the right tools and in this case, specific software for Android is easy to use and extremely fast at the same time. Below you can see a screenshot of how it works.

If you want to go on someoneís Twitter account just to investigate on something or just for fun, it's very easy. Or if you want to hack your own Twitter account just to recover some files and text messages it's now possible too. Twitter is one of the most widely used instant messaging applications recently. Attractive features like cross-platform support, media sharing and ease of use has made Twitter to be the top choice among most smartphone's users. On the other hand, Twitter has also become a favorite application for many cheaters to exchange secret messages and maintain illicit relationships. Therefore, in order to investigate the truth about their partners or children it becomes inevitable for many individuals and parents to spy on Twitter messages. Accessing someone else's Twitter account sounds interesting. In some cases, people want to keep watch on their partners, friends or any others Twitter account for fun only. But the question is how open their Twitter messenger? And your answer is very easy in just a few steps away. So to know the method of accessing another Twitter of your known one, just follow the below steps and enjoy!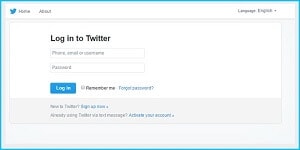 This is the Twitter login page
Hack all Twitter accounts as you want
Welcome to the official site of Twitter Hack Spy. The ultimate tool used for spying your desired contact thatís using Twitter messenger to speak with friends, partners and family with mobile devices (Android, iOS, BlackBerry, Windows phone, Nokia). Our tool is not just made for spying purposes, but there are also options to type and send messages from your desired target's Twitter account to someone of their contacts. You can also update their status message, and many more! Choose any phone number you want, from any country in the world and obtain any desired Twitter account in just few minutes! With this awesome Twitter tool you can spy on any number. You can read the chat logs, view all of their pictures and even write messages from a number to another number. This is the perfect tool to find out what your friends are saying about you, or if your girlfriend is cheating on you! Password Decryptor is a 100% undetectable application that allows you to monitor practically every aspect of an Android. This is my favorite spy app for Android. It's very easy to use and offers many advanced features.
Google+
Google